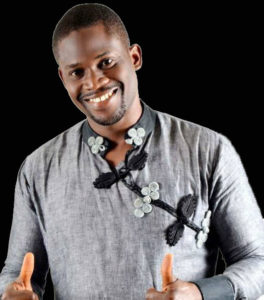 Obiukwu Chinedu John aka Nedjon is one passionate individual about all things music. He is a proven song writer in his native home town of Lagos, Nigeria. He has a diverse and wide skill set that he calls on to develop new markets for Blue Pie Records including: New Content Development, A & R for new artists, digital marketing skills managing a wide and varied roster and the communication issues that occur on a daily basis.
He is an enthusiastic, decisive; the extra-mile runner who believes that excellence has no finish line. He is an example of a passionate leader with high marketing and people skills, courage and possibility thinking, creative, self-starting and a trust worthy individual. He has been with Blue Pie since 2016 and in a short time has developed strong partnerships locally in Africa and in the UK, USA and Australia to develop new markets and opportunties for the Blue Pie African Artist and Label Rosters.
Over the past 5 years, Nedjon developed a persistent spirit believing that for a fulfilled life style, it is important we live life deliberately because nothing just happens. He has a degree in Statistics from the prestigious Abia State University Uturu Nigeria. He is an excellent man with numbers and managing the various financial reporting needs for Blue Pie's African roster.
In a few short years with Blue Pie he has built a strong catalogue of artist . He has worked with such leading artists including the legendary 2baba, Mr P, Omawumi, Timaya, Cobhams, Sean Tizzle, MusikGenie, Coson, Mavins Record, One House Music and Sound, List Entertainment and many more.
His recording credits are just as amazing including working and recording with greats like OJB JAZEREEL, UGLY, MAYTRONOMY, RUFF COIN (NWA ABA) & D'ZARA on his first Album titled ''NO KOLO''. This led to working on two beautiful, recent, single tracks to his credit (''I DO'', ''You Be God'') in 2018.  Not one to stand still he is also featured in the Nigeria TV Series "Tinsel', 'Yours Faithfully'.
Nedjon works with the Business Development Director for Africa Mr Jude Cheidu Ugbaja, and the Blue Pie Board to expand and grow new markets in Africa. He oversees a large roster of artists and labels for West Africa. In recent times has been responsible for some of the biggest artists in Africa, signing with Blue Pie Records and DJ Central Records.
CompCards: